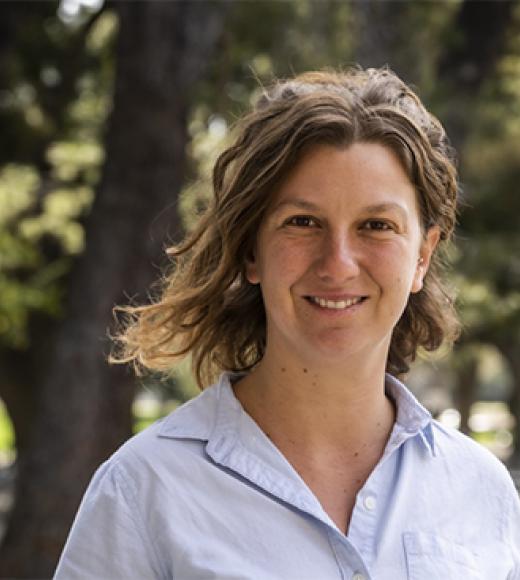 Position Title

Assistant Professor of Cooperative Extension
Bio
Education:
Ph.D., University of Palermo, Italy; Fruit and Forestry Tree Systems, 2012

M.Sc., University of Palermo, Italy; Agricultural Science, 2008

B.S., University of Palermo, Italy; Agricultural Science, 2006
Research interests and expertise:
My research investigates tree physiology and its application to enhance productivity, sustainability, and competitiveness of fruit orchard production systems in a changing global scenario.
This includes:
1) Understanding the impact of abiotic stresses associated with climate change, water scarcity and soil degradation on orchard productivity and water use efficiency,
2) Studying the physiological basis of perennial crop vegetative and bearing patterns and how it is affected by sink-source relationships and carbohydrate dynamics, and
3) Characterizing the physiological and horticultural potential of genetic resources to adapt to changes in agricultural systems such as increasing planting density and level of mechanization.
Methods space from the use of proximate and remote plant-based continuous sensing techniques to classical physiological and biometeorological measurements. Main outcomes are physiologically-based innovative orchard management strategies.
Current projects:
 
Combining bio-meteorological, remote and plant-based physiological information to develop grower-friendly deficit irrigation strategies for California Table and oil Olive Systems




Funded by the Olive Oil Commission of California (OOCC) and the California Olive Commission (COC)

Improving winter dormancy identification in cherry orchards combining physiological and biometeorological approaches




Funded by the Cherry Board of California

Physiological and biochemical factors in pistachio hull maturity and shell split as a function of tree physiology and heat accumulation. Funded by the California Pistachio Research Board.

Evaluation of salinity, boron, and soil hypoxia on pistachio tree performance. Funded by the California Pistachio Research Board.
Keywords:
Crop physiology

Horticulture

Orchard systems

Pomology

Production efficiency

Abiotic stress

Sink-source relationships

Cultivar

Water use

Salinity
Tags