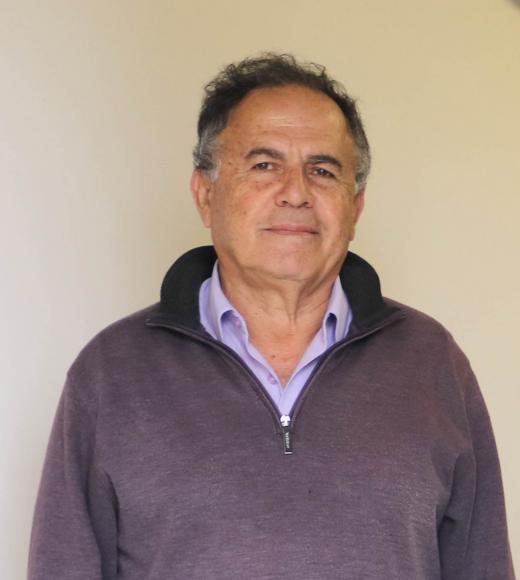 Position Title

Melvin D. Androus Endowed Professor for Weed Science
279A ROBBINS
UC Davis, One Shields Ave, Davis CA 95616
Bio
Education: 
Ph.D., Kansas State University; Crop Physiology, 1984
Research interests and expertise: 
The primary research goal is to apply expertise and leadership in weed science and plant physiology/ecology for the advancement of both applied and fundamental aspects of weed science. Among others, my research program works toward:
Develop knowledge on weed biology and weedñrice competition

Understand the physiological and biochemical mechanisms of herbicide resistance in key weeds of rice and develop management practices to prevent and manage weed resistance in rice

Improve and optimize weed management programs in rice

Reduce off-target herbicide movement and study the effect of herbicide drift on non-target plants
Current projects: 
Integrated weed management in California rice (California Rice Research Board)

Biology of weedy rice in California (California Research Board)

Biology and spread of aquatic weeds associated with agriculture water supply (USDA/NIFA)

Biology of herbicide resistant weeds in rice (Rice Research Board)

Off-target herbicide movement
Current teaching: 
Introduction to Weed Science; PLS 176. It covers most aspects of modern weed science and invasive weeds, emphasizing on concepts, while providing also substantial information for real life weed control.

Concepts in Pest Management; PLS 105. The course encompasses the ecological principles of integrated pest management, the biology of different classes of pests (insects, weeds, plant pathogens, vertebrates) and the types of losses they cause. The course introduces the principles of monitoring and population assessment, review of the different techniques used for pest management including biological, cultural and chemical controls, and how to implement IPM programs in the field. Laboratories emphasize hands-on activities to familiarize students with pest identification and IPM techniques.

Physiology of Herbicidal Action; PBI 212, graduate-level course. The course examines plant physiology through in-depth study of the mode of action and fate of herbicides and discusses environmental implications of herbicide use.
Outreach and Extension:
My extension program has been mainly focusing on weed management in rice and other agronomic crops. The program reaches front-line weed managers. My program has direct contact with natural extenders of weed management information who can multiply my efforts to reach the front-line managers. The specific goals of my weed management program is to reduce risks of weeds and weed management related strategies. My efforts coordinate the use of weed biology, environmental information, and available technology to prevent unacceptable levels of weed damage by the most economical means, while posing the least possible risk to people, and the environment. Herbicides are important components of any program to manage weeds. However, off-target herbicide movement may cause plant and environmental damage. My extension efforts are also focused on safe application of herbicides by using modern spray technology and understand the physical and environmental factors that contribute to off-target movement.
External activities that contribute to scholarship:
Co-Director, Western IPM Center, University of California

Director, University of California Weed Information Center

Western Region Invasive Species Signature Projects, Chair

Weed Working Group, Member

Horticulture and Agronomy Graduate Group, Member

International Agricultural Development Graduate Group

College of Agriculture International Committee, Member

Weed Science Society of America, Herbicide Resistance Committee, Member

California Rice Research Board, Redrice Taskforce, Member

Weed Science Society of America ñ Research Committee, Member

Western Society of Weed Science ñ Fellow Award Committee, Chair

Western Society of Weed Science Educational committee, Member

Sigma Xi

Gamma Sigma Delta

Phi Kappa Phi
Prizes, Awards, Honors
Achievement Award, California Weed Science Society, 2018

Fulbright research award, U.S. Department of State, 2015

Weed Science Outstand Paper Award, Weed Science Society of America, 2012

Fellow Award, Weed Science Society of America, 2010

Fellow Award, Western Society of Weed Science, 2009

Fellow Award, American Society of Agronomy, 2008

Fellow Award, North Central Weed Science Society, 2008

Education Materials Award, Glyphosate Stewardship Publication, 2007; American Society of Agronomy

Outstanding Research Award, Gamma Sigma Delta, Kansas State University, 2006

Outstanding Weed Scientist, Western Society of Weed Science, 2005

Charter Member of Gamma Sigma Gamma, The Honor Society of Agriculture, UC Davis Chapter

, 2001

Distinguished Achievement Award for Research, North Central Weed Science Society, 2001

Education Materials Award, Development of Outstanding Educational Materials, American Society of Agronomy, 2001

Outstanding Weed Science Paper, Weeds Science Society of America

, 2001

Achievement Award, Washington State Weed Association, 1996
Keywords related to your work
Weed science

Herbicide resistance

Integrated weed management

Rice weed management

Herbicide drift

Off-target herbicide movement

Herbicide mode of action

Herbicide physiology

Herbicide symptomology

Herbicide tolerant crops

Weed physiology

Herbicide damage
Tags