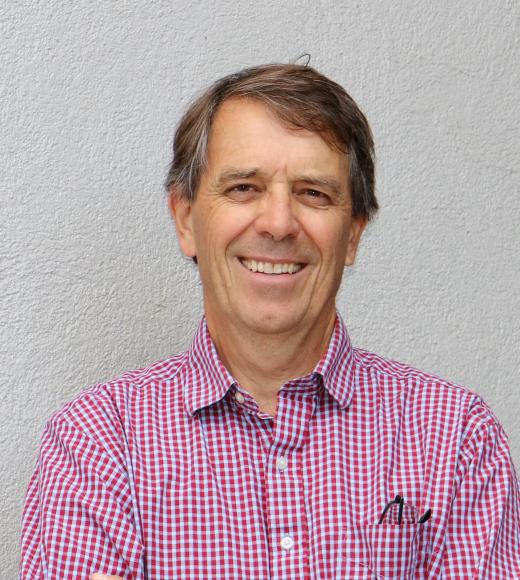 Position Title

Geneticist and Director, C.M. Rick Tomato Genetics Resource Center
104 ASMUNDSON
UC Davis, One Shields Ave, Davis CA 95616
Bio
Education: 
Ph.D., University of California, Davis; Genetics, 1994

M.S., University of California, Davis; Plant Physiology, 1983

B.S., Santa Clara University; Biology, 1979
Research interests and expertise: 
We study prezygotic interspecific reproductive barriers using cultivated tomato and related Solanum species as a model. Our research focuses on the pollen factors that regulate unilateral interspecific incompatibility and their role in self-incompatibility. Two of these factors, a Cullin1 and an S-locus F-box protein, are involved in overcoming S-RNase based pollen rejection in both intra- and interspecific incompatibility.  Another factor, FPS2, participates in an S-RNase independent pollen rejection mechanism. Weíre interested in understanding not only the mechanisms of pollen rejection but also how the underlying genes contribute to mating system changes and reproductive isolation between populations and species.
Using marker assisted selection, we are transferring the genome of Solanum sitiens, a species endemic to the Atacama Desert of Chile, into the genetic background of cultivated tomato. The goal is to synthesize a comprehensive library of introgression lines, each containing single recombinant chromosome segments that together represent an entire genome of S. sitiens. These lines are being used to map genes for pollen-pistil incompatibility traits, and in the future will be used to identify QTLs for abiotic stress tolerance.
Current projects: 
Deciphering Mechanisms of Prezygotic Reproductive Isolation in Solanum; National Science Foundation
An Optimized Introgression Line Library and Transcriptome Sequence of Solanum sitiens: Novel Resources for Tomato Breeding and Research; USDA-NIFA
Current teaching: 
Outreach and Extension:
The C.M. Rick Tomato Genetics Resource Center is a national and international genebank of tomato mutants, wild relatives, and other genetic stocks.  Seed provided to researches, breeders and educators facilitate investigations into a wide range of topics involving tomato.  
Prizes, Awards, Honors
Elected Fellow of AAAs Section on Biological Sciences

,

2017
Keywords:
Tomato

Genetics

Genetic resources

Interspecific incompatibility

Self-incompatibility

Wide hybridization

Pollen biology
Tags