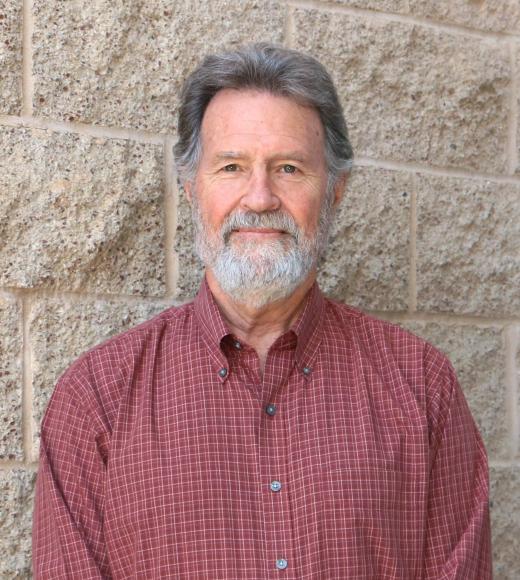 Position Title

Distinguished Professor Emeritus and Former Director of the Seed Biotechnology Center
1107 PRB
UC Davis, One Shields Ave, Davis CA 95616
Bio
Education:
Ph.D., University of California, Davis; Plant Physiology, 1981

M.S., Michigan State University; Horticulture, 1977

B.S., Michigan State University; Biochemistry, 1975
Research interests and expertise: 
Dr. Bradford's research interests span diverse areas of seed science from seed germination and conservation to mathematical modeling and molecular biology. He has published more than 170 peer-reviewed research and extension articles and book chapters, co-edited three books and co-authored a textbook on seed development, germination, dormancy and storage.
His current interests are in the genetic and molecular mechanisms regulating seed dormancy and germination, in mathematical models to describe seed germination and dormancy behavior, and in seed and food drying and preservation methods, particularly for humid climates.
As Director of the Seed Biotechnology Center, he supports the creation and commercialization of new technologies to improve crop performance, quality and sustainability and the continuing education of plant breeders and seed industry professionals. As Interim Director of the UC Davis World Food Center, he seeks to promote innovation for productivity, sustainability, and equity of food systems locally and globally. He teaches university and extension courses on plant physiology, seed biology, biotechnology, ethics and philosophy of science.
Current projects: 
Current teaching: 
Growth and Yield of Cultivated Plants Laboratory; PLS 100BL (winter quarter)

Professionalism and Ethics in Genomics and Biotechnology; BIT 171 (quarter varies)

Science: Revelation, Discovery or Invention; PBI 223 (quarter varies)
Outreach and Extension:
External activities that contribute to scholarship:
Reviewer for multiple journals

Committee service for the California Seed Association and the American Seed Trade Association

Member, NIFA Regional Research Project W3168, Environmental and Genetic Determinants of Seed Quality and Performance
Prizes, Awards, Honors
J. Derek Bewley Plenary Lecture, International Society for Seed Science, September 2017

Fellow, Rockefeller Center, Bellagio, Italy, April 2016

Award of Distinction, College of Agricultural and Environmental Sciences, UC Davis, October 2007

Invited Visiting Professor, University of Pierre and Marie Curie, Paris, June 2005; June 2007; October 2010

Adjunct Professor, Xishuangbanna Tropical Botanical Garden, Yunnan, Peopleís Republic of China, 2004ñ2006

Fellow, American Association for the Advancement of Science, 2003

Seed Science Career Award, Crop Science Society of America, 2002

Fulbright Scholar, Universidad Nacional de Cuyo, Mendoza, Argentina, MarchñJune, 1999

National Science Foundation Graduate Fellowship, 1976ñ1979

National Science Foundation Undergraduate Fellowship, 1973

National Merit Scholar, 1971
Social media links: 
Keywords:
Seeds

Germination

Dormancy

Storage

Drying technology

Dry chain

Genetics

Plant physiology

Plant development

Plant hormones

Molecular biology

Hydrothermal time model

Population-based threshold model

Plant Breeding Academy
Tags